The Sirimon and Naro Moru routes are very easy to access as the Gates are near to our base in Nanyuki.  The Sirimon Gate is 45 minutes drive from Nanyuki and the Naro Moru route is an hour's drive from Nanyuki.
The Sirimon route starts on the north west of the mountain and the Naro Moru route starts on the western side.
If you don't have much time, and you want to trek to Point Lenana, probably the quickest way is to go up and down the Sirimon Route.
We recommend this route for families with early teens as this is the most practical option and the easiest terrain.
Alternatively, you can ascend via Sirimon and descend via the Naro Moru route.  It's advisable not to decend via Naro Moru during or just after the rainy seasons as there is a challenging section on the route, known as the Vertical Bog – best avoided.
You can also combine Sirimon and Naro Moru and do part of the Summit Circuit, and either take in Point Lenana, or just circle the peaks.  The Circuit is a ten km trail around the base of the peaks, up and down over several cols with spectacular views of the peaks up close.
On the Sirimon and Naro Moru routes, we tend to stay in the bunkhouses on the mountain. This experience is not for everyone.  The bunkhouses are cramped, communal rooms of varying sizes with bunks and foam mattresses. They are being upgraded over the next few years, so watch this space.
We can provide a detailed itinerary on request.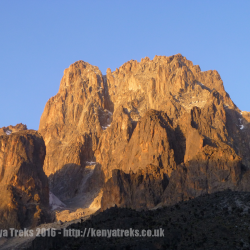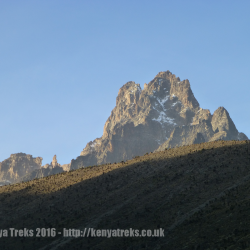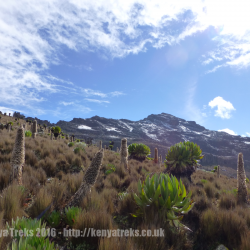 On way from Lake Hohnel to Naro Moru route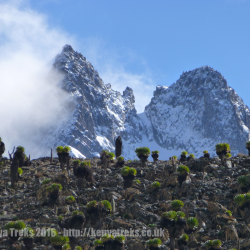 On way from Lake Hohnel to Naro Moru route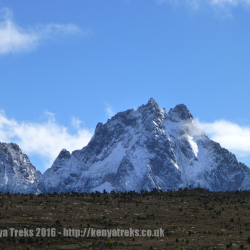 On way from Lake Hohnel to Naro Moru route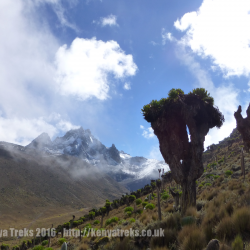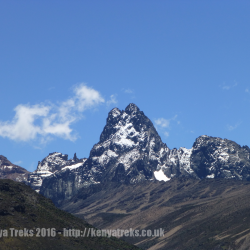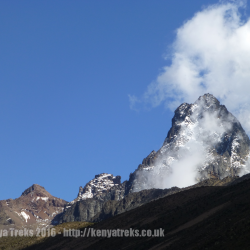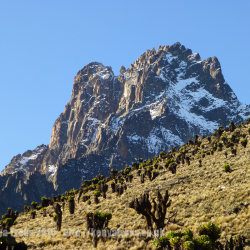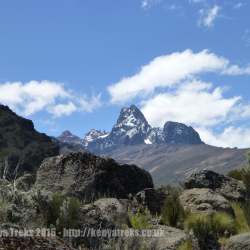 Sirimon route – view from halfway point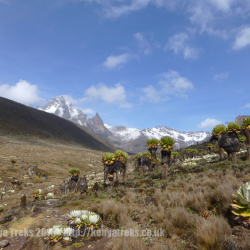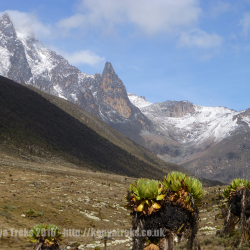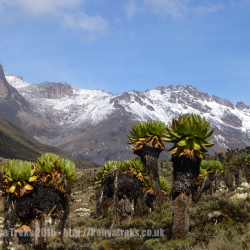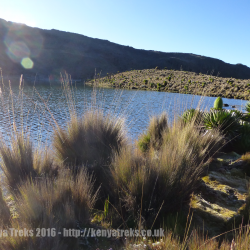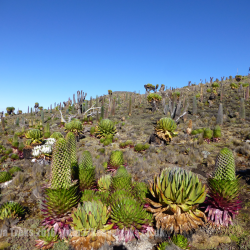 On way from Lake Hohnel to Naro Moru route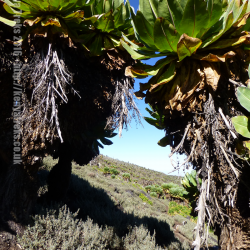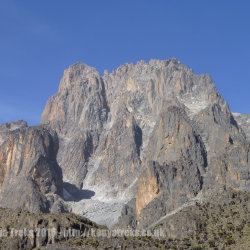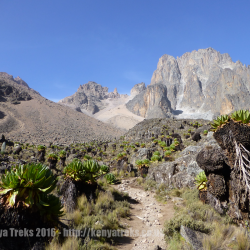 Shipton's Camp to Point Lenana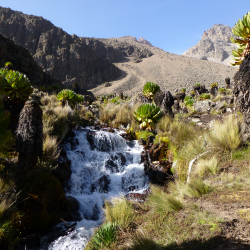 Shipton's Camp to Point Lenana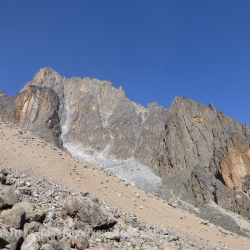 On way up to Point Lenana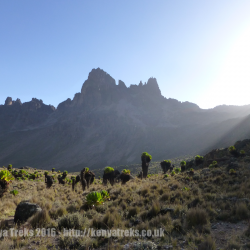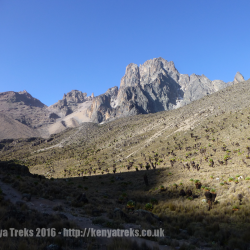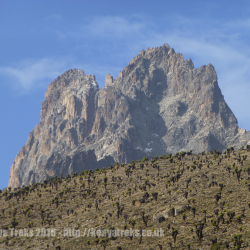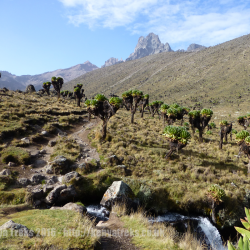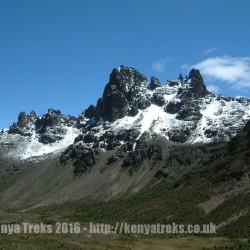 Sendeyo and Terere on way up to Hausberg Col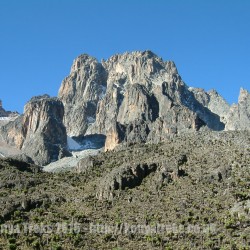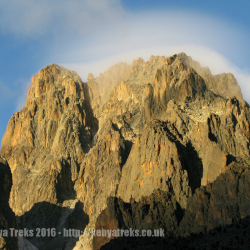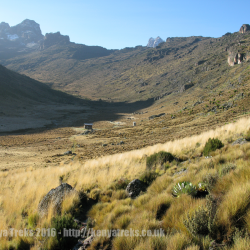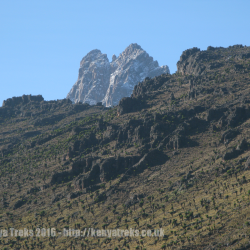 Peaks from Liki North valley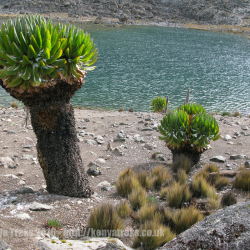 Tarn between Mackinder's and Shipton's Camps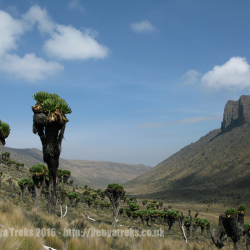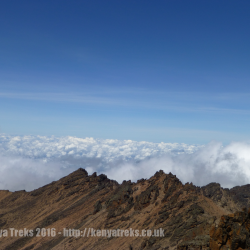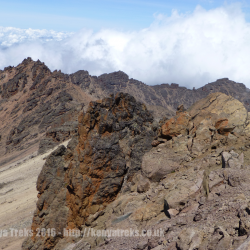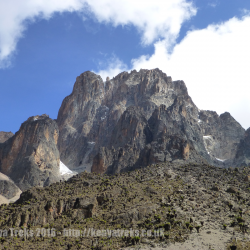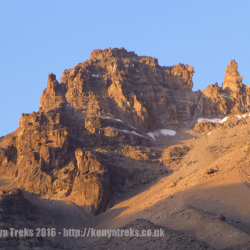 Point Thomson and Thomson's Flake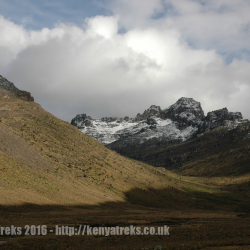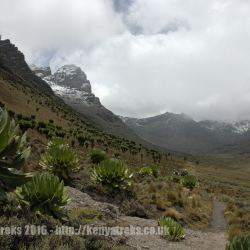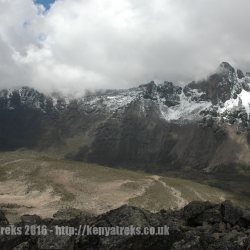 View across valley on way up to Hausberg Col